See what others are saying about their experience with one of the top rated car transport companies
I just had my car transported from Los Angeles to Chicago. Excellent service across the board! I worked with Alison on getting it scheduled and Rick was my driver. Great team!

Jason N.
Los Angeles, CA

Superb operation and a pleasure to do business with!!
Warm regards,

Ann F.
Hingham, MA

Refreshing experience. A true asset to the auto transport industry.

Ben S.
Chicago, IL

Best auto transport company out there. I use their services to ship my car round trip for Snowbird Season each year from New Jersey to Sarasota, Florida

Patty B.
Princeton, NJ

I used Patriot Auto Transport once again to ship my car across the country from Los Angeles to Atlanta for the 5th time in 8 years. I work in the film industry and have used them on each occasion. Well run, honest group of people.
Thank you as always.

Dominic W.
Atlanta, GA (currently)

We were searching for a top rated auto shipping company to move our daughter's car from southern California to the east coast for college. We were underwhelmed until we discovered Patriot Auto Transport! What a relief! From start to finish they were very straightforward and did not disappoint.

Cecilia R.
Orange County, CA

One of the rare honest car shipping companies. I had them move my Chevy Suburban from Virginia to Dallas. Seamless experience and very pleased to recommend Patriot to others.

Linda T.
Dallas, Texas

Great Price, Great Service!

Jack W.
Carmel, IN

Stress free, 5 star car shipping company! Had them ship my car across the country and they aced it!
~Thanks again,

Sarah C.
Charlotte, NC

Stellar performance from start to finish.
Cheers!

Michael Laclaire
Denver, CO

Awesome experience, and will surely use again.

Steve F.
Boston, MA

I found my dream car online, a mint 1996 Porsche 911. I purchased from a seller in Houston, TX and needed it shipped via enclosed carrier to Seattle, WA. I was a little nervous, but after vetting quite a few companies I decided on Patriot. Excellent choice as it went off without a hitch. Thank you, Patriot!

Fred L.
Seattle, WA
Frequently asked questions

about our los angeles auto transport services
Can I ship my vehicle from LA to any location?
How do I pay for auto shipping?
How do I get updates on my vehicle's relocation?
Can I ship personal items in my vehicle?
Is any paperwork required for shipping to or from LA?
Will my car be exposed to any elements?
When I ship a car to/from Los Angeles, is the service door-to-door?
What's the cost to ship a vehicle to or from LA?
The exact cost of shipping a vehicle to LA depends on a variety of different factors, such as the make and model of your vehicle as well as any special requirements you might have. The end destination will also be a factor on the final price. Contact us today for more information and a free quote on transporting your vehicle from LA.
Do you offer auto transport services outside of Los Angeles?
Our Los Angeles

Vehicle Shipping Service Area
We ship vehicles to/from LA, OC, The Valley, Socal, Norcal, as well as to and from all 48 contiguous U.S. states! We are a cross country, nationwide auto transport company. Our car transport services are upfront, and transparent!
Patriot Auto Transport
Our office hours:
Monday: 8AM-5PM
Tuesday: 8AM-5PM
Wednesday: 8AM-5PM
Thursday: 8AM-5PM
Friday: 8AM-5PM
Saturday: on a limited basis via email Sunday: on a limited basis via email
Auto Transport Los Angeles
Los Angeles Auto Transport

- Simple, Convenient & Done Right
Patriot Auto Transport is the trusted vehicle shipping company in the local Los Angeles area, helping to provide all of your car shipping needs. Our team of auto shipping experts will help to get your vehicle safely from point A to point B at an affordable, honest price. We make shipping your car, SUV, minivan, or truck easy with a nationwide car shipping service that can't be beaten and we do it while still offering some of the best auto transport rates in the greater LA area and industry.
With over 10+ years of experience, we've been helping to serve the local Los Angeles, California market with our auto transport services.
As the second most populous city in the United States, Los Angeles requires a car shipping company that can accommodate a vast number of residents. Here at Patriot Auto Transport, we understand the needs of such an important client base and possess the right vehicle shipping equipment necessary, such as Open and Enclosed Car Carriers, to provide and strive for complete customer satisfaction.
Regardless of whether you are shipping a car to Los Angeles or transporting a vehicle from Los Angeles, Patriot Auto Transport takes pride in offering quality car shipping services at every step of the way. It is not always easy to find a reliable car shipping company in California - many companies cut costs by hiring inexperienced employees and making use of inferior auto shipping equipment.
At Patriot Auto Transport, we utilize only the best staff and the best car shipping technology available. You can rest assured that your vehicle will be in the hands of an expert car shipper who is trained in operating vehicle transport equipment in the safest, most efficient manner possible.
Our mission is to make the auto transport process both simple, easy, and affordable so you can transport your vehicle to/from LA without having to worry. Our professional team handles all of the heavy liftings, providing the highest-quality customer service while striving for the satisfaction of our customers.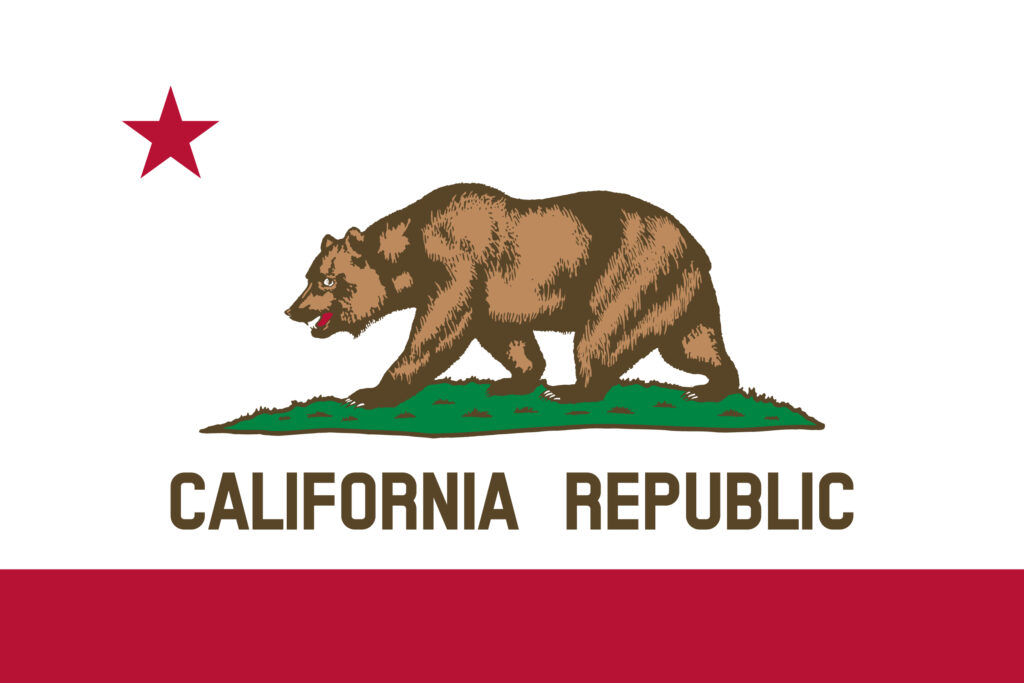 A Guide to Shipping

a Car to and from Los Angeles, California
Shipping a vehicle may seem like a complicated process to some, but that's because a lot of the competition simply makes the process both expensive and complex. Our number one goal at Patriot Auto Transport is to ensure that we make the entire vehicle shipping process as transparent, cost-effective, and affordable as possible to our customers. There's a reason that our auto transport services are top-rated in the local LA area.
We understand that your car is a very precious possession, and working with shipping customers' vehicles every single day, we know how important it is to safely transport your vehicle from start to finish.
Whether you're moving into one of the many colleges such as the University of Southern California, UCLA, or Pepperdine this coming semester, or looking to ship that newly purchased exotic car from coast to coast, we've got you covered.
Let's take a quick look at how the actual vehicle shipping process works:
Vehicles with Special Requirements

Shipping to/from LA
Some customers have different situations when shipping their vehicles, and we surely work to accommodate that for you. Listening to our customer's details are extremely important, and our expert team works to fulfill your auto transport expectations within reason.
We have full flexibility to customize your order based on your shipping needs. Whether it's a special sports car with a low ground clearance that needs to be shipped on an enclosed carrier using a hydraulic lift or special ramps or if it's a large, modified SUV or truck that would require a flatbed for transport we are here to provide the solution!
Get in contact with our experts today for a free quote on auto transport to/from Los Angeles.
Our LA Auto Transport Services
We have a full service offering for our local LA customers to meet all of your vehicle relocation needs:
Auto Transport

Shipping your car to/from LA? We provide enclosed vehicle transport as well as open trucks, depending on your exact shipping needs.
SUV & Truck Transport

We ship SUV and trucks nationwide, whatever the vehicle's size.
Exotic & Classic Car Transport Services

Shipping classic or exotic cars requires the utmost caution and care during the transportation process. We help to ship your exotic or classic car nationwide with care and ease.
Motorcycle Shipping

Make transporting your motorcycle an easy process with our motorcycle relocation services, whether to/from LA.
Car Dealership Shipping

Our auto transport services are perfect for dealerships looking to move ship vehicles nationwide with ease.
Online Car Buyers

Make your next online car purchase simple, with delivery of your newly purchased vehicle on and open or enclosed carrier.
College Car Shipping

If you're moving into The University of Southern California, UCLA, Pepperdine or one of the other many great universities this coming semester, or need your car on campus wherever in the local LA area, we're ready to help transport your vehicle to college!
Film & Movie Industry Shooting Location Shipping

We help film crews transport their own vehicles to shooting locations across the country, simplifying the entire transport and logistics process.
Home Car Moving

Moving to a new home can be a complicated process in itself. That's why we offer services to handle the moving of your vehicle so you can get off on the right foot at your new home.
Auto Auction Shipping

Whether you're purchasing a new vehicle at auction or looking to easily transport vehicles after their purchase, we offer both open and enclosed car carriers.
How does Los Angeles

car shipping work?
Los Angeles is home to Hollywood, widely considered to be the entertainment capital of the world. To deal with the unique needs of such customers, Patriot Auto Transport specializes in shipping exotic cars to Los Angeles, transporting luxury vehicles from Los Angeles, and everything in between. Furthermore, we have years of experience shipping classic cars to Los Angeles to a wide variety of clients. Patriot Auto Transport strives to have your vehicle shipped to Los Angeles in the same pristine condition that it was in when it left your hands by recommending enclosed transport.
Our simple process of shipping a vehicle to and from Los Angeles:
Step 1: Request a quote to book your order
Contact us now with your specific car shipping needs, and a dedicated customer support specialist will reach out shortly after to confirm your needs and prepare a quote.
Step 2: Prepare your vehicle for shipping
Remove all personal items from your vehicle, and ensure that the vehicle is in operating condition. We pick up your vehicle at your provided LA, Orange County, Valley, Socal, or Norcal California location. When shipping your vehicle to/from Los Angeles, the driver gets as close to your specified locations as reasonably allowed due to a number of restraints and restrictions on large trucks.
Step 3: We have your vehicle delivered
Your vehicle is delivered to the end destination in which we strive for, top condition.
Transporting your vehicle is really that simple with Patriot Auto Transport's service.
What's involved in the cost of

shipping a car from or to Los Angeles?
Our affordable auto shipping services are priced competitively, with the highest-quality service offering that can be found in the local LA market. Car shipping is made extremely convenient and strive for complication-free with our auto shipping services. Patriot Auto Transport team is LA's experienced auto transport company that hopes to fulfill your vehicle shipping needs.
Based on your shipping origination, destination, vehicle, time of year, and type of carrier, our team will prepare a quote for your review. Reach out today for a free quote for transporting your vehicle.
What our

Los Angeles customers have to say
We strive to provide the best customer service possible to all of our customers.
See what our recent Los Angeles customers have to say about their shipping experience with Patriot Auto Transport by exploring our many 5-star vehicles moving reviews!